Coronavirus (2019-nCOV) infectious disease in the following measures and recommendation decisions taken by the Executive Committee we submit to your information.
Dear Colleagues,
For your information, we present the precautions and suggestion decisions of our Executive Board regarding coronavirus (2019-nCOV) infectious disease.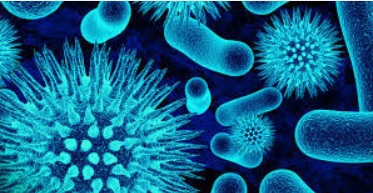 Coronavirus (2019-nCOV) Precautions:
A. It has been decided to cancel all travels made by Birgi Mefar Group employees for private or business reasons until a new statement is announced. Due to the continuity of the business or force majeure travel, travels will be made under the coordination of the Health and Safety and Environment Management with the approval of the CEO.
B. It is decided to cancel any visit plans to come to Birgi Mefar Group from Abroad.
C. All visitors (customers, suppliers, consultants, etc.) coming to our group companies will be accepted under the following checklist to be made by Security and the answers given in the checklist form will be asked for approval. We would like to convey the importance of informing all our employees about the following application to their visitors in their visit plans. If the visits are accepted, visitors should act in accordance with the following rules.
1) If the answer to the question 1 given in the question list below is yes, a protective mask will be delivered to the visitor and he will be asked to use the mask during his visit. If the answer to any of the questions 2, 3 and 4 is yes, the visit will not be accepted.
2) All visitors will enter through the main entrance of the administrative building and will be accompanied by security at this time.
3) They will be asked to use the "Hand Disinfectant" placed on the main entrance door.
4) Truck drivers coming for the shipment and / or delivery of goods will not leave their vehicles, the form that must be delivered, etc. During shopping, warehouse personnel will use gloves and masks.
DOOR SECURITY QUESTION LIST:
1) Did you have a dry cough and / or fever within 14 days?
2) Have you visited abroad in 14 days?
3) Did you have contact with anyone from abroad within 14 days?
4) Have you received any infection treatment within 14 days?
D. The meeting, job interview, visit etc. if possible, teleconferencing, video conferencing, skype etc. methods were decided to be preferred.
E. In this process, in which we closely monitor the developments in the world, we kindly request that all our employees avoid the close contact with the guests coming from abroad or the people with whom they can contact.
F. You can learn all the information about the disease at the address below from the Ministry of Health.
https://hsgm.saglik.gov.tr/tr/bulasici-hastaliklar/2019-n-cov.html